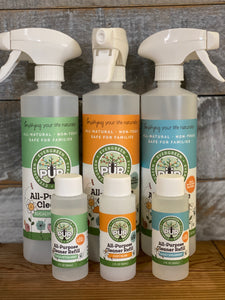 This Trinity set is perfect for having a little bit of all the wonderful cleaning aromas for your home. 


3 empty 16oz bottles
3 2oz which one 2oz fills the 16 oz bottle twice! 


Eucalyptus Mint has a refreshing earthy aroma perfect for that natural healing aroma. 


Sassy Spearmint has an uplifting, refreshing aroma that brings positive energy when you clean. It reminds me of the days I popped a stick of spearmint gum in my mouth. 


Cozy Bliss is our limited addition for the season. This warm hint of fall/winter aroma has a hint of cinnamon, a splash of lemon and a bit of scotch pine. Making your home feel warm and cozy. 


All three clean everything! This is the perfect combo to have when you want a little bit of everything. 🥰