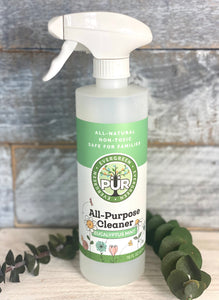 This beautiful, fun Eucalyptus Mint 16oz EMPTY spray bottle is great for using our 2 fl oz Eucalyptus Mint refills.
One cleaner that cleans everything! Save space by having one spray bottle and not 15!
When you get low just order the wonderful all natural refills for your spray bottle saving you money each time!
Be sure to check out our special collection.