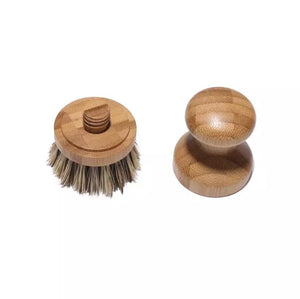 Bamboo Dish Pot brush with sisal palm. 


1: Bamboo is a renewable resource, which conforms to the consumption concept of people in the 21st century.Is an environmentally
friendly choice.
2: The articles made from bamboo are safe and harmless, and can be safely used.
3: The bamboo is easy to process, suitable for customized products.
4: The bamboo has a natural and beautiful pattern, and the products made are exquisite and unique.